Pictures of: Brittany, France
Hotels and other Accommodation
World Nomads
The Travel Insurance with the largest coverage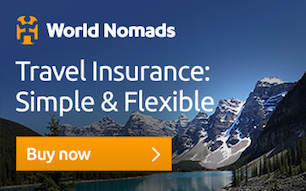 ---
Brittany, France
Brittany is all about getting away from it all, whether you are walking or enjoying great food, following your dreams or just exploring. Along the trails, on the beach or on the cobblestone streets, take a deep breath of the sea air and get carried away.

With its wharfs lined with terraces, narrow, colorful streets and smoothly extending pontoons, Brittany's small ports are irresistible. The coastal landscape is a postcard, but these places are full of life. You will fall completely in love with the charm and atmosphere of these six ports, which are among the most picturesque in the region.
- SAINT-GOUSTAN, A MEDIEVAL PORT
- DOËLAN, A PEARL AT THE END OF RIA
- SAUZON, AN ILLUSTRATED POSTCARD
- CAMARET, A SAFE PORT
- SAINTE-MARINE, BETWEEN ESTUARY AND SEA
- DAHOUËT, RICH IN HISTORY

With its 2,700 km of coastline, Brittany offers a wide variety of surf spots where you will find great waves in all weathers. Especially the long, The Breton beach break. At the foot of the wild Quiberon coast in the Morbihan department, swell is often powerful, with good winter waves for seasoned surfers. In Santec, North Finistère, Dossen beach is a favorite with windsurfers. Whether you are a fan of short boards, long boards, kitesurfing or rowing ... from north to south, there is something for every skill.
---
Other tourist destinations in:

France
---
Other world tourist destinations
---
City destinations and weekend getaways
---
Why to book with CLUBE TRAVEL
The best prices
Our partnerships with the world´s largest operators offer research on the best market prices.
More options
At Rotas Turisticos you can book the hotel, buy the air ticket, book the transfer from the airport to the hotel and vice versa, book the local excursions, rent the car, take travel insurance and consult the places to visit and where to go.
Holiday Tips & Destinations
Hundreds of holiday destinations with all the options that allow you to easily choose the destination that best suits your dream vacation.
---
---