Hotels and other Accommodation
World Nomads
The Travel Insurance with the largest coverage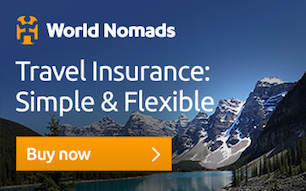 ---
Tacna
Tacna is a city in the south of Peru and the regional capital of the region of Tacna. A commercially active city, it is located only 35 km from the border with Chile, in the interior of the Caplina river valley.

Initially called San Pedro de Tacna, it gained a reputation for its patriotism, with many monuments and streets in honor of the heroes of the struggle for the independence of Peru (1821-1824) and the War of the Pacific (1879-1883). The inhabitants of Tacna are known in Spanish as Tacneños.
---
Tourism
A land of unique landscapes, with deserts and fertile valleys, between the coast and the mountains. Its history goes back to the cave paintings of the Toquepala caves. Closer to the present, this region witnessed important events such as the Pacific War. The sea along its beaches is calm and has hot springs and lakes in the low Andes. Its extensive vineyards produce a large amount of wine and pisco for export.

Fans of archeology and history, lovers of water sports and hiking, enthusiasts of good wine and pisco, as well as those interested in hot springs and life in nature.
---
Gastronomy
Several typical dishes that can be found in Tacna.

Corn with cheese (Sweet corn with cheese) - Steamed corn served with fresh cheese.

Tacna Spicy Mondongo cooked (beef tripe), meat hocks, charque or salted meat and onion with oregano.

Humitas A sweet dough made from semi-dried corn, with raisins and peanuts.

 Pork chicharrón with roasted corn (pork chicharrón with roasted corn)
Fried pork served with toasted corn.

 Cuia chactado Cobertura (Flat Guinea Pig) Fried guinea pig in a pan pressed by a flat and heavy stone.

Chancho Adobo (pork marinated) Pork with 'chopstick', garlic, vinegar and salt.
---
Weather 
Tacna has a mild desert climate (BWn, according to the Köppen climate classification).
---
Other tourist destinations in:

Peru
---
Other world tourist destinations
---
City destinations and weekend getaways
---
Why to book with CLUBE TRAVEL
The best prices
Our partnerships with the world´s largest operators offer research on the best market prices.
More options
At Rotas Turisticos you can book the hotel, buy the air ticket, book the transfer from the airport to the hotel and vice versa, book the local excursions, rent the car, take travel insurance and consult the places to visit and where to go.
Holiday Tips & Destinations
Hundreds of holiday destinations with all the options that allow you to easily choose the destination that best suits your dream vacation.
---
---