Pictures of: Cloud Nine, Surf Spot, Philippines
Hotels and other Accommodation
World Nomads
The Travel Insurance with the largest coverage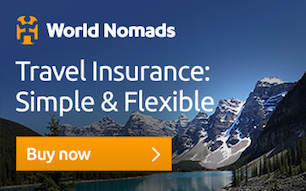 ---
Cloud Nine, Surf Spot
This dramatic and powerful reef break, which crashes into shallow razor-sharp coral, offers right and left death rides.
Fearless surfers will experience a slice of paradise or hallucinations the waves wrap over them like a liquid cocoon.
Skin and sometimes bone are often ripped to shreds by the ocean bed.
---
Other tourist destinations in:

Philippines
---
Other world tourist destinations
---
City destinations and weekend getaways
---
Why to book with CLUBE TRAVEL
The best prices
Our partnerships with the world´s largest operators offer research on the best market prices.
More options
At Rotas Turisticos you can book the hotel, buy the air ticket, book the transfer from the airport to the hotel and vice versa, book the local excursions, rent the car, take travel insurance and consult the places to visit and where to go.
Holiday Tips & Destinations
Hundreds of holiday destinations with all the options that allow you to easily choose the destination that best suits your dream vacation.
---
---