Pictures of: Peyriac-de-Mer
Hotels and other Accommodation
World Nomads
The Travel Insurance with the largest coverage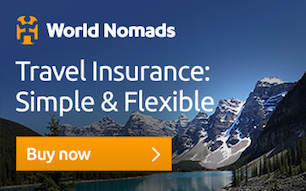 ---
Peyriac De Mer
Peyriac From Mer is in Aude in the Languedoc Roussillon region of France. The closest airport to Peyriac By Mer is Perpignan Airport (38 km) also worth considering are Beziers Airport (41 km), Carcassonne Airport (55 km) or Montpellier Airport (97 km).

The Aude department of France (department number 11) is located in south central France in the Languedoc-Roussillon region.
---
Tourism
Places to visit:

MARKETS IN and near PEYRIAC-DE-MER

 Local markets
Sigean: Market Tuesday and Friday (7km)
Port-la-Nouvelle: Saturday Market - Seasonal Market Only (10 km)
Port-la-Nouvelle: market Wednesday (10km)
Gruissan: Market every day except Thursday (11km)
Narbonne: Tuesday and Thursday and Saturday and Monday Market - Seasonal Market Only (12 km)
Narbonne: Sunday Market (12km)
Coursan: Market every day except Monday (18km)
Lezignan-Corbières: market Wednesday (20km)
Leucate: Saturday and Monday and Wednesday and Thursday Market - Seasonal Market Only (20 km)
Fleury: everyday market (21km)
Capestang: Sunday Market (28km)
Olonzac: market tuesday (28km)
Le Barcares: Monday Market - Seasonal Market Only (33 km)
Le Barcares: Market Wednesday and Sunday and Friday (33 km)
Serignan: Market Wednesday and Monday and Friday (34 km)
Saint-Laurent-de-la-Salanque: Market Thursday and Sunday (35 km)
Rivesaltes: market monday (36km)
Saint-Chinian: Market Thursday and Sunday (37 km)
Portiragnes: daily market except Thursday and Saturday - seasonal market only (39 km)
Bessan: Tuesday and Sunday Market (49 km)

TOURIST ATTRACTIONS TO VISIT NEAR PEYRIAC-DE-MER

Places with official tourist ratings and other nearby places of interest that should provide inspiration if you are visiting Peyriac-de-Mer.

Lagrasse (27 km)
Minerve (34 km)
Enserune National Monuments (28km)
Narbonnaise Regional Natural Park in Méditerranée (18km)
Churches or other religious monuments Abbaye de Fontfroide (Narbonne) (7km)
Notable Gardens Carrières Saint-Adrien Garden (47 km)
Protected historic center (fr: secteur sauvegardé) (see also historic French cities) Narbonne (12 km); Beziers (35 km)
Natural Beauty Sites Fontfroide Forêt (6km); Gouffre de l'Œil Doux (22 km); Étang de Leucate (27 km); Gorges de l'Orbieu (41 km); Gorges of Galamus (48 km); Sigean African Wildlife Reserve or Zoo (2km)
---
Weather
Influenced by the Atlantic Ocean, the greatest portion of France has a sea climate. The least sunshine and lowest temperatures are to be found in the north and in Brittany. The average temperature there is around 22 ° C in summer. Towards the south and heading inland, the summer months are a few degrees warmer. It is dry especially in central France. Towards the south Atlantic coast, near Bordeaux, the sun shines the most: 2000 hours per year. The south-east of France has a Mediterranean climate. In Toulouse and Nice the average annual temperature is 29 ° C. Also in Alsace and the Rhone Valley it is often more than 25 ° C. The Pyrenees, Alps and Massif Central have a semi-continental climate: hot in summer, cold in the winter.
---
Other tourist destinations in:

France
---
Other world tourist destinations
---
City destinations and weekend getaways
---
Why to book with CLUBE TRAVEL
The best prices
Our partnerships with the world´s largest operators offer research on the best market prices.
More options
At Rotas Turisticos you can book the hotel, buy the air ticket, book the transfer from the airport to the hotel and vice versa, book the local excursions, rent the car, take travel insurance and consult the places to visit and where to go.
Holiday Tips & Destinations
Hundreds of holiday destinations with all the options that allow you to easily choose the destination that best suits your dream vacation.
---
---