Pictures of: La Ensenada, Chile
Hotels and other Accommodation
World Nomads
The Travel Insurance with the largest coverage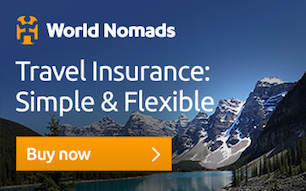 ---
Presentation
It is one of the main rural towns in the commune of Puerto Varas, Llanquihue Province, Los Lagos Region - Chile. It is the easternmost port of Lake Llanquihue, a link between the city of Puerto Varas (42 km) and the cities near Todos los Santos Lake: Petrohué, Peulla, Cascada, Ralún and Hueñu River. The place is small and has houses with typical colonial architecture of the region, as well as freshwater beaches and some cafeterias and restaurants. The village is close to the entrance to the Osorno volcano and Vicente Pérez Rosales National Park, where are the Petrohué Falls.
---
Tourist points
It is a cozy and privileged village on the southeastern corner of Lake Llanquihue, which brings together the tourist conditions that few areas of the world have, has extraordinarily beautiful places, such as the Puntiagudo, Osorno and Calbuco volcanoes.
The incomparable beauty of the landscape, the varied vegetation and, above all, the activities that can be enjoyed in La Ensenada, make this place one of the most suitable places for sports and adventure activities, such as salmon fishingSalmon Fishing, Skiing , Mountaineering, Trekking, Montainbike, Rafting, Kayaking, Floating, Water Skiing, Sailing, Windsurfing, Horse Riding, Photographs, the beautiful Beaches, Vicente Pérez Rosales National Park, among other tourist attractions.
---
What to do
Among the tourism-related activities that can be done from the village, there are those related to gastronomy and nature tourism. The natural environment in which it is located is an ideal place for activities such as:

Ascension to the Osorno and Calbuco volcanoes.
Rafting on the Petrohue River.
Fly fishing in the Petrohue river.
Trekking in the Vicente Pérez Rosales National Park.
Kayak on the Todos los Santos and Llanquihue Lake.
Skiing in the Osorno volcano.
Horse riding and mountain biking.
---
Weather
Summer is pleasant and partly cloudy; winter is cool with precipitation and overcast sky. Throughout the year, the temperature generally ranges from 4 ° C to 22 ° C and is rarely below -2 ° C or above 28 ° C.
The best time of year to visit La Ensenada and warm weather activities is from late December to early March.
---
Other tourist destinations in:

Chile
---
Other world tourist destinations
---
City destinations and weekend getaways
---
Why to book with CLUBE TRAVEL
The best prices
Our partnerships with the world´s largest operators offer research on the best market prices.
More options
At Rotas Turisticos you can book the hotel, buy the air ticket, book the transfer from the airport to the hotel and vice versa, book the local excursions, rent the car, take travel insurance and consult the places to visit and where to go.
Holiday Tips & Destinations
Hundreds of holiday destinations with all the options that allow you to easily choose the destination that best suits your dream vacation.
---
---